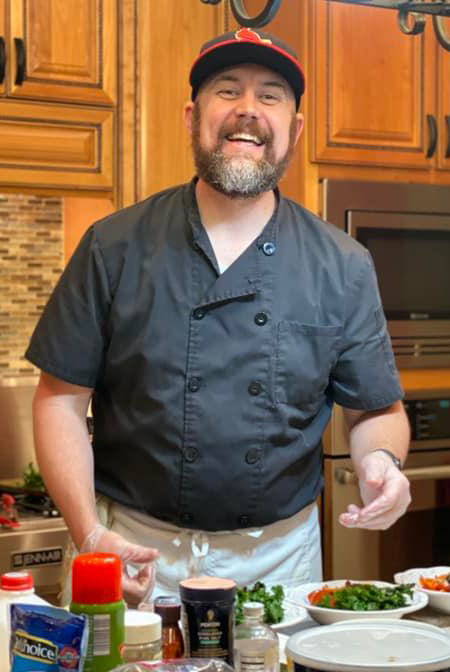 I'm Kevin Lane. With over 20 years of experience in cooking and baking, I love bringing unique dining experiences to people and have cooked meals from as few as two to as many as 2,000. Whatever your dining needs may be, I offer a wide range of menu options that is certain to leave you and your guests impressed.
My catering business is so much more than catering. I'm mostly inspired by my mother, I feel my cooking is truly a tribute to her. This is why the private chef in-home dining experience is my real bread and butter. One of my favorite things I get to do is going into someone's home and prepping/serving them a dinner experience that is in the privacy of their own home/space. It really is so much more than a menu.
I'm ServSafe certified and have been cooking/baking for over 20 years in a variety of forms and fashions. I'd love to talk to you about your next event and how we can make it a memorable dining experience.